GATHER VOICES VIDEO KIOSK
The turnkey solution for co-creating more authentic video content at live events
Our team of video experts make it simple, fast and fun to capture community-driven content at events, with strategy consultations, a fully-staffed Video Kiosk, and turnkey playbooks to make the most of your video content.
And we do all that for just a fraction of the cost of hiring a traditional film crew.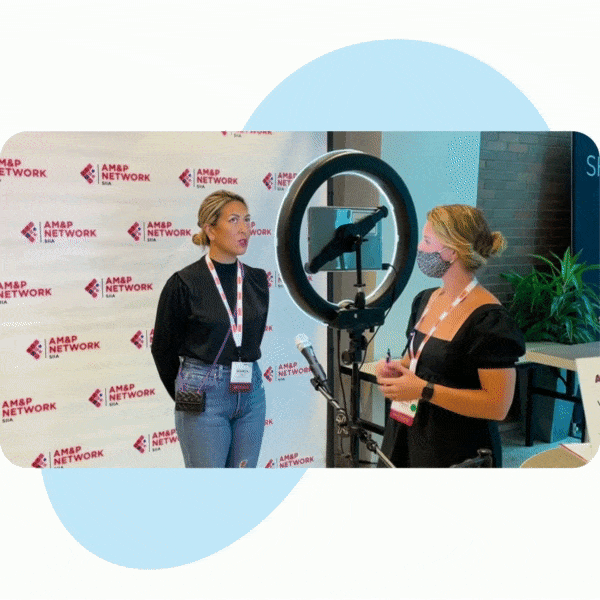 Gather 30-50 ready-to-use videos at a single event day
The Video Kiosk is so much more than just video capturing hardware. Our software automates the video production process so you can do more with less. With Gather Voices, it's easy to:
Automatically add your logo, brand colors, and captions to incoming videos
Secure digital rights during the video upload process
Publish high-quality video content in near real-time
More impactful video. None of the hassle.
Our solutions make it simple to gather, edit and publish the high quality videos you need to drive year-round engagement.
100%
more authentic - coached, but not scripted
10X
more affordable than traditional video content
30X
faster than traditional video production
100%
more accessible—anyone, anywhere, anytime
Make user-generated video your event superpower
From testimonials to impact videos to milestone celebrations, get the video content you need to maximize engagement.
Join event industry leaders who trust Gather Voices





Ready to level up your next in-person event?
Get the video content you need to maximize revenue, attendance, and engagement at your next event.
Our team of video marketing experts is here to set you up for success.
Schedule time with a Gather Voices representative to learn more about the Video Kiosk in a personalized, one-on-one meeting!